We went to Austin Texas on the 22nd - 26th of October. I had a 2-day work gig at the
TNRIS conference
and we stayed the weekend. For the first two nights, we stayed in a "Spartanette" trailer courtesy of Airbnb. The full listing for the Spartanette i
s at this site
, and a photo is here: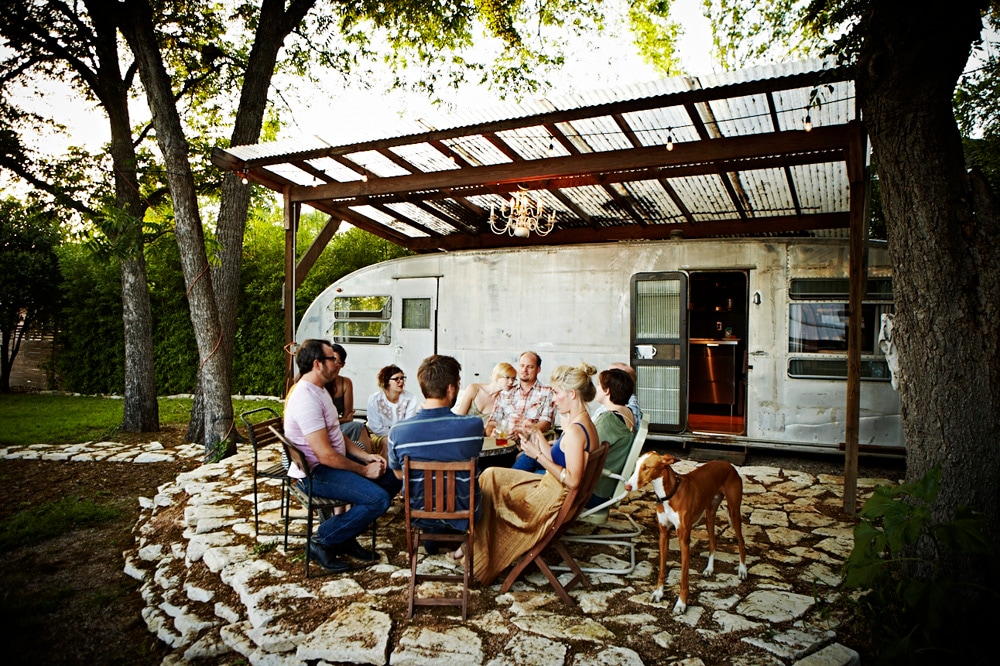 The trailer was a lot of fun to stay in, but the neighborhood wasn't very close to the center of town so we had to drive to the various locations.
For Friday and Saturday nights, we stayed in a
different Airbnb spot
in the southern part of Austin. Much closer to the fun things to do, but a bit of a weird space to live in. Picture a small art gallery with lots of paintings and a desk. Then put an inflatable bed in the corner. That about sums it up. Not too amenable to just hanging out, but a good location for exploring South Congress.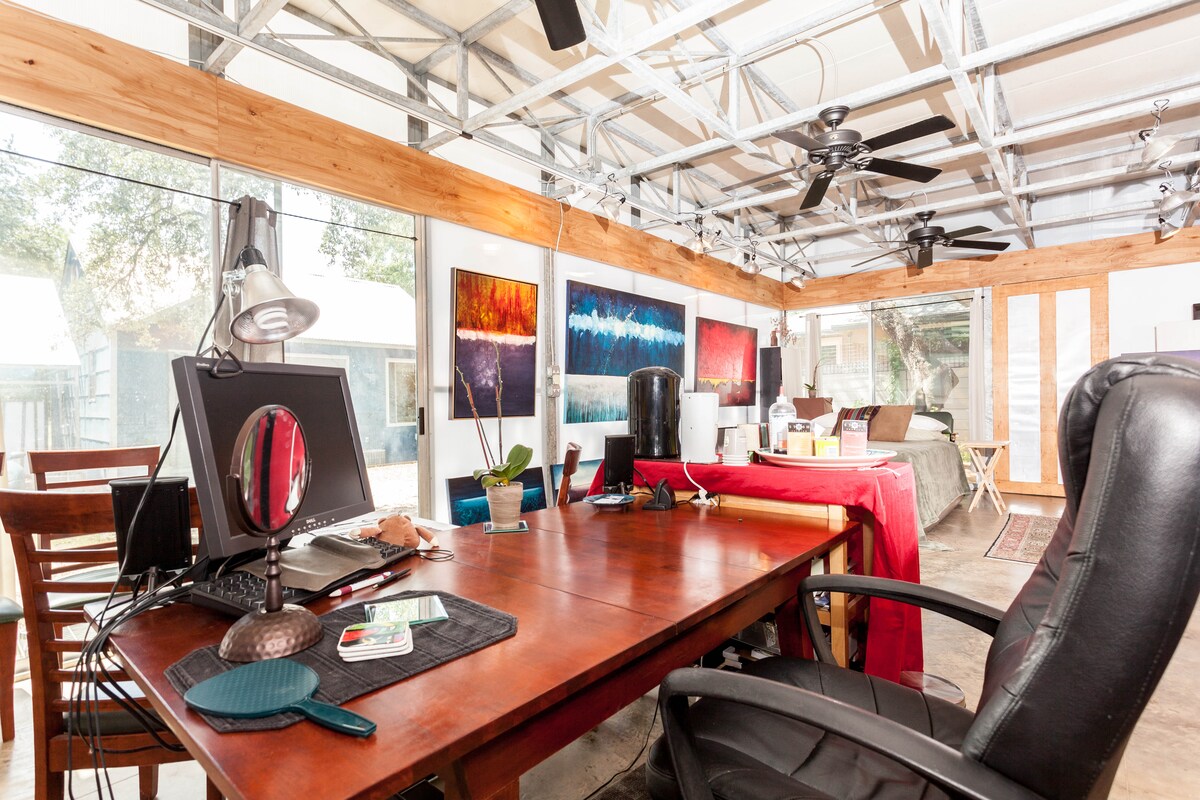 Sherry got us tickets to the
Austin Film Festival
and we went to a number of the showing. Each and every one had some kind of technical glitch but it was still worth going, just to hear the directors and actors discuss their roles and answer audience questions. Surprisingly good was a film called "Flutter" -
watch the trailer
.
Otherwise, we walked around, ate good food, shopped at the little shops and enjoyed the warm-ish weather.